News
Feromontana at Discovery Art Fair Cologne 2023
24.04.2023, 12:33
Last weekend (April 20.-23. 2023), Discovery Art Fair Cologne hosted a total of 50 different art galleries and 60 solo artist presentations at the XPOST Köln exhibition center. The Discovery Art Fair is an event designed to inspire and engage, inciting the discovery of new names and artworks. Addressing both new and experienced collectors, the fair showcases a wide spectrum of emerging contemporary art at affordable prices.
Feromontana was part of the Bakerhouse Gallery Exhibition Booth GE15. Alongside artworks of Kaws, Mr. Brainwash, Felipe Pantone and PichiAvo, Feromontana exhibited 6 original hand painted acrylic on canvas artworks and 3 limited edition prints.
Feromontana wants to thank the many new collectors from around Germany, the Netherlands and Belgium for their support and appreciation of his work!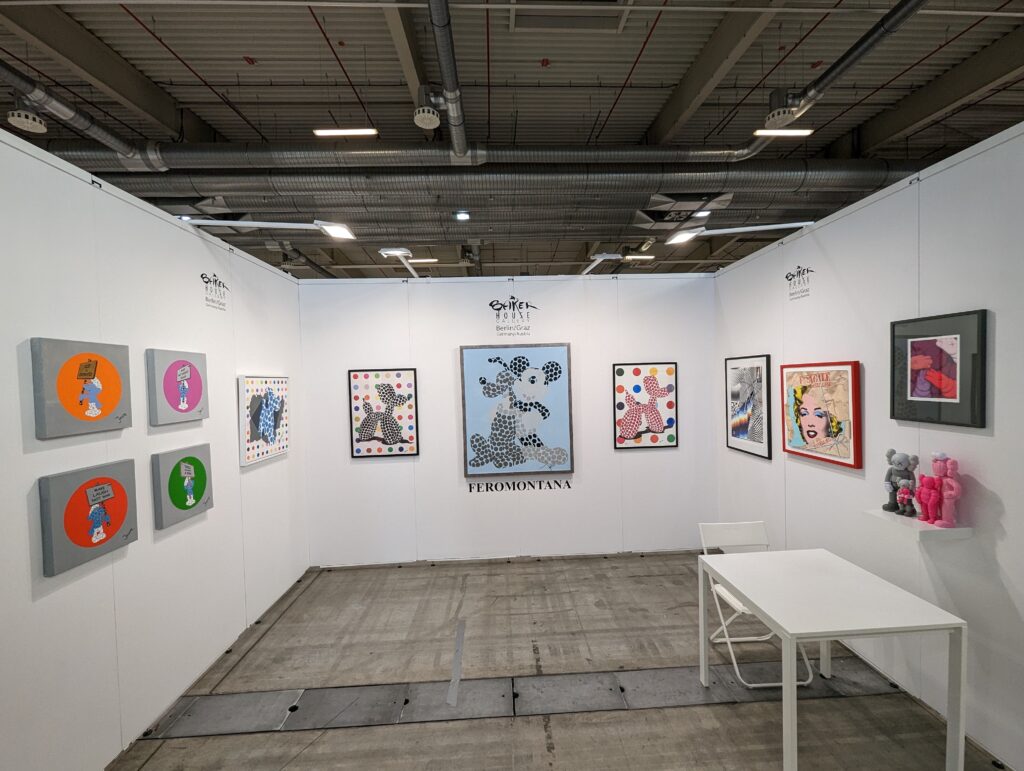 Here you can watch a 360° Tour of Discovery Art Fair Cologne 2023.
More information about Bakerhouse Gallery and all current available artworks can be found here.
More information about the Discovery Art Fair Cologne can be found here.